Description
ABOUT NETZERO SIPS
NetZero SIPS is an industry leader in project design and structural insulated panel quality. Our Union shop produces SIPS that are fully customizable and made from expanded polyurethane foam, which allows our product to perform almost twice as efficiently as a polystyrene panel.
Our panels and the envelope they create produce significant savings in energy costs each month. However, the value in using NetZero SIPS is more than just the panels themselves. Our design process is equally innovative and is the cornerstone of a highly efficient building process. Our expert designers can take virtually any building plans and create a precise 3D model that shows exactly how everything is laid out. It details the location of all electrical, plumbing, HVAC, and framing.
By having all of this information pre-configured, you eliminate job site guesswork and waste. This leads to more exact cost figuring and a reduction in labor hours. If you compare NetZero's modern, computerized approach to the traditional model of building, the advantages are obvious. Instead of getting lumber estimates, you get an exact number. The opportunity for delays in building due to subcontractors having to work around the mistakes of others is greatly reduced due to the exact nature of these builds. This makes any job done using our system much more desirable and efficient for everyone involved. Eliminating guesswork saves time and money.
Building with NetZero SIPS enables a builder to frame twice as fast as legacy construction. This is possible because the entire roof/wall system easily installs in sections, the openings and chases are pre-cut in the factory, and there is no need for sheathing or insulating on site. To make sure that each insulated panel performs as promised, we examine every one with an infrared camera before shipping. The final inspection stamp ensures the highest energy efficiency and the peace of mind that comes with a Union built product.
NetZero SIPS is the right choice if you are a savvy and eco-conscious builder. Our panels are made with wood from renewable new-growth forests and a non- toxic foam. The energy savings they provide, the waste they reduce, and the time they save make our panes the most environmentally friendly construction
material available. We provide a building product so advanced that it not only speeds your build time but pays you back every day with substantial energy savings. No other construction product returns as much to you as NetZero SIPS!
BENEFITS FOR BUILDERS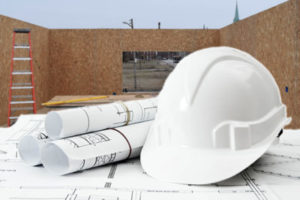 NETZERO has spent countless hours working with builders and architects to make
structural panels easier to design and build with. Our expert designers take virtually any building
plans and create a precise 3D model that shows exactly how everything is laid out. We are able to
provide proven and efficient building plans or convert any existing plans to a fully paneled design. This
is the cornerstone of a highly efficient building process and makes any job done using our system much
more desirable and efficient for everyone involved.
Building with NETZERO SIPS' further reduces labor and cost. Due to the precise design
process, our double-splined, tongue-and-groove assembly allows a 2000 square-foot
building to go up in 2 days. Our panels include all window and door bucks. We also include
all electrical components from your prints, including 3/4″ conduit and electrical boxes. These
features alone will cut hours off of your electrical rough-in time.
Other STANDARD features include:
R-28 for walls
Corner nailers
Header and post pockets
CNC precision cutting
Sill and top plates
Roof panels include subfacia, ridge, and gable cuts
Environmentally Responsible
Waste-free from the factory to the job site
Superior R-Value per inch produces a "Green" building that consumes much less energy
Earn higher LEED scores by using an Energy Star certified product.
Building with Value
Significant value over "Legacy" built building as well as other panel types
The envelope created by using NetZero SIP's results in energy bills 50-70% less than those of using traditional building methods
Computer-cut panels ensure a pain-free installation process
Panels carry a limited lifetime warranty!
HOW SIPS BENEFIT THE HOMEOWNER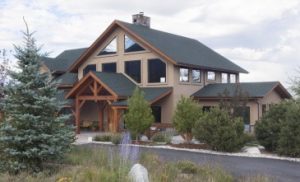 NETZERO Structured Insulated Panels, or SIPS, gives you, the homeowner, a great home constructed with green-friendly products. SIPs are made of foam and oriented strand board. Both of these take less energy and raw materials than other structural building systems.
Using Structured Insulated Panels could qualify your residence for energy efficiency grants. Superior energy efficiency means immediate savings through smaller utility bills. And, this savings could be 50% or more year after year for as long as you are the homeowner.
A home built with SIPs creates an airtight "envelope" that prevents air from gaining access to the interior of the home except in controlled amounts. So, temperature and humidity can be controlled more easily in a SIP home. This results in a home that is more comfortable and less prone to mold growth and dust mites. Your home will be healthy and just "downright comfortable"! And, that is just what every homeowner wants.
So, the home is built great and feels great. But, what about on the inside? For starters, the inside of the walls and corners are square from the start, so interior finishes look better because lines, angles, and curves are crisp and sharp. Because the SIPs are constructed as a "unit" there is minimal settling of the panels. Minimal settling means walls stay square and shelving stays level. And, SIPs give you a more secure surface for fastening shelving and artwork.
Cost Savings for the Homeowner
A SIP built home can be erected much faster than a traditional "stick built" house. The SIPs are per-fabricated based on the homeowner's specifications. This results in less waste on the site and savings in labor costs.
In addition, rough-in wiring with prefabricated wire chases further increases these savings in labor costs. SIPs will accommodate standard window jambs thereby eliminating costly jam extensions. And, NETZERO SIPS is the only panel manufacturer to pre-install window and door 2x bucks.
In summary, NETZERO SIPS is a proven, successful system that stands up to time and testing and ensures long-term satisfaction. Building with SIPs is a faster and easier way to frame a home. Our professional construction crews will erect the complete walls for a 2,000-square-foot house in just two days.
Panel homes with NETZERO SIPS' panels make costs more predictable and minimize the impact of temperature and precipitation. They start great and stay great, with fewer problems. You don't have out-of-square walls, windows, or annoyances like nail pops. Our technology is right for today's homeowner with energy efficiency, fire safety, mold resistance, better soundproofing, and a far less environmental impact.
NETZERO SIPS' panels are backed by a limited lifetime warranty, so your builder can install it with confidence.
SIP PANELS -VS- STICK BUILT HOMES
Structural Insulated Panels, or SIPS, provide a more comfortable home, are more energy-efficient, and use construction materials that are more environmentally sustainable than traditional building construction. SIPS virtually eliminate guesswork and waste. This makes any job done using our system much more desirable and efficient for everyone involved.


IECC COMPLIANT
As the building industry moves toward a more energy conscious model, old products and building techniques will no longer suffice. The requirements for R- value, or insulation, for walls and ceilings are increasing. All municipalities will soon be adopting these code standards leaving anyone who hasn't prepared at a stark disadvantage. NetZero offers panels that are compliant with the 2018 IECC for insulation requirements in all climate zones. Using our SIP's will not require builders to add on extra exterior insulation thus saving on cost and time.
Understanding the changing codes associated with new construction should be a priority for all builders. At NetZero, we can make those transitions not only seamless but cost-effective as well. Be a part of the change and get ahead of the curve by preparing your company or building for compliance with the 2018 IECC.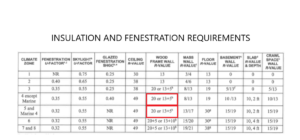 Resources for Download
Contact us today at 720.287.4290, email us here, or use our form below