At AE Building Systems, we love seeing products in action, especially when they are at work in smart ways. That's why we love seeing the progress at the Summit View project, nestled right in the heart of the Rockies. This home reflects the beauty of design, and the high-quality foundation of energy efficiency at the same time. When you build with quality products, it will not just look good, but operate well for the occupants for years to come!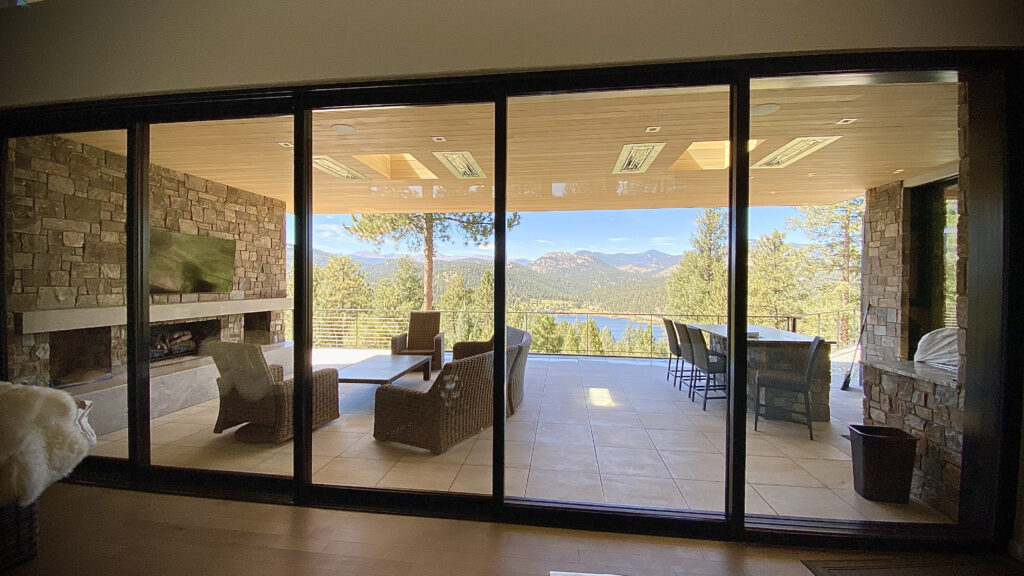 Rangeline Homes
The Summit View project is headed up by Rangeline Homes, a general contractor based in Evergreen, Colorado. Rangeline has over a decade of experience with high-quality, sustainable residential construction. Their team is led by Luke Mann and Todd Switzer, both of whom are hands-on and big on communication throughout the entire project.
The Summit View home was designed to ultimately maximize this lot's stunning mountain and lake views. As a result, special attention was taken to the positioning of the house on the lot, as well as windows and entryways. Mount Evans is the show-stopper in the view, and the house is not far from Evergreen Lake, downtown Evergreen, and Three Sisters Park.
Design and aesthetic considerations were the primary focus on this project, as the views and setting are simply extraordinary. However, they also didn't want to sacrifice performance just for the sake of good looks. They were looking for products that would provide the quality and excellence in performance to work well at this high elevation with colder winter temperatures and harsher weather.
Smart Design with Quality Products
AE Building Systems was proud to support this project with a few core products including the Alpen Fiberglass Zenith 625 window system, the Advantage entryway door, and ProVia swing doors. The Alpen window products are a great solution to provide a stunning look, with high-performance thermal efficiency.
The Rangeline team also paid close attention to the wall assembly to reduce thermal loss. The exterior is cladded in a boral/stone material with Zip R6 sheathing. Then, they tied it all together with a closed cell spray foam to fill up the 4.5" deep walls on all exterior walls.
Luke and his team were intentional on the blower door on the project as well:
Pre seal blower door results (no masking) 2.51 ACH 50 (3381 CFM)
Pre seal blower door results (fully masked) 2.23 ACH 50 (3002 CFM)
Post Seal after AeroBarrier Completed .78 ACH 50 (1045 CFM)
Unrelated to performance but quite unique and frankly dramatic, Luke and his team figured out how to light up the translucent countertop. The images below show the effect.
The Summit View home is simply stunning and the great craftsmanship shines through. Our team was honored to be part of the process and support Rangeline Homes in the construction process. We love seeing examples where form AND sustainable function come together for a gorgeous build that operates efficiently as well.
Project Specs:
Location: Evergreen, CO
General Contractor: Rangeline Homes, IG: @rangelinehomes