You CAN Have it All: Form & Function Unite in Crested Butte – Smithworks Restorative Lake House
You know what gets us really excited? It makes our day to see sustainable products in action for real families. That's why we're thrilled to share the Smithworks project with you today!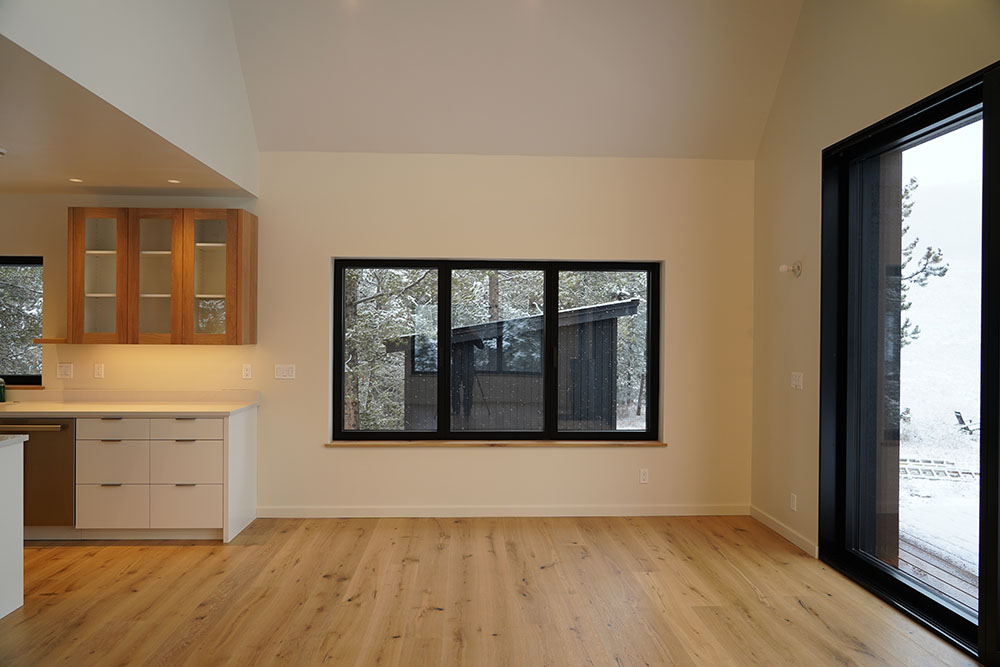 The Smithworks Team
Smithworks has a reputation for excellence that dates back to the 1990s. Smithworks is led by Don and Elizabeth Smith, who are both local residents of Crested Butte. They love being part of crafting the local community with excellence in design and craftsmanship. This passion for design and innovation has led the duo on a journey to build stunning homes in the Crested Butte area. Environmentally-friendly products and building methods are the standard for them, and they have a huge focus on building homes that harmonize with the scenic mountain backdrops.
Smithworks – Crested Butte Project (Restorative Lake House)
While each home has its own unique look and feel, Smithworks puts a few common features into each home that center around sustainability. Below are a few of the project features for this remodel project:
Net Zero: This home is a climate-resilient, all-electric home that boasts a net zero carbon footprint. Between energy-efficient construction practices and other features like solar panels, this house remodel had a major focus on sustainability.
Wall Assembly: Great attention was taken to the fenestration details and air sealing details in the wall assembly to ensure this house is as solid and airtight as possible. They built extremely thick walls with the existing 2X4 and then a TJI "quilt" with cellulose insulation throughout the entire assembly.
Air Infiltration Mitigation: Because this house was a retrofit, the construction team resheathed the primary framing with ZIP and then added TJIs to the exterior. They then filled both cavities with cellulose.
Blower Door: The team achieved a blower door test of 0.26 ACH50. They joke (and it's probably true) that this house is the tightest house in the Gunnison Valley.
Smart Ventilation: Interior air quality was a major priority on this project. The CERV2 was utilized on this project, providing the highest level of smart ventilation for the home. The CERV2 sensors automatically measure and maintain excellent air quality in your home. It also helps with energy recovery in the home, which is going to be an ideal bonus for a home in this mountain valley.
High-Performance Openings: Smithworks employed the Advantage Smartwin© windows and doors for ultimate energy efficiency and performance. Smartwin© products are one of the best performing products currently in the world. The temperature swings in this mountain town are no match for these windows and doors, and the residents will feel how stable the interior air temperature stays as a result of these high-performance windows and doors.
Unparalleled Design: This house functions well from an energy-efficiency standpoint, but the house is also a work of art! It fits into the landscape so well, accentuating beautiful vistas, embracing the mountain lifestyle and aesthetic, and has a ton of little moments throughout where the detail is simple, yet sophisticated. Smithworks excels in providing that high level of design, but with a house that is sustainable, solid, and ready to last for generations.
Working Together
"We received good customer service from AE Building Systems that you just don't get with other companies." – Don Smith
Smithworks has a great relationship with the AE Building Systems team. We're proud to support local Colorado contractors with not just sustainable building products, but with customer support as well. We pride ourselves in going above and beyond to make the products right, and give as much product knowledge as possible. We're proud to support great products like the CERV2 and Smartwin© windows for residential projects. We'd be happy to help anyone considering these kinds of projects for your next project. We LOVE answering questions to help you find the right solution for you!
Projects like these are good reminders and proof that you can build not only energy-efficient homes, but also ones where there is comfort, health, and high performance too. On top of that, this type of design can be extremely beautiful while being so functional and sustainable. You CAN have it all, and the Smithworks Crested Butte residence here is a prime example!
Get more on this project from the Smithworks' project overview!