Description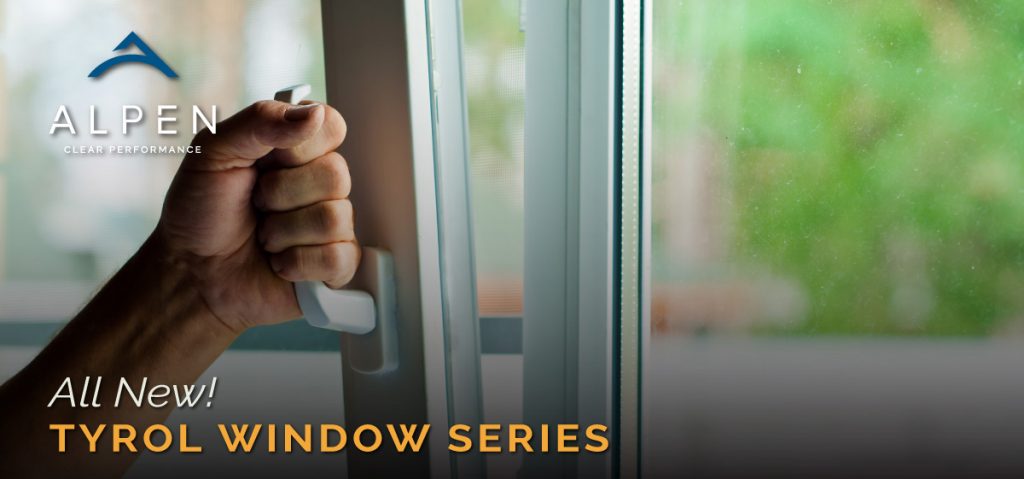 Inspired by Europe. Designed for North America. Made in the U.S.
Alpen High Performance Products, creators of North America's first commercially available fiberglass reinforced uPVC window with NFRC certified R-11+ performance,
continues its legacy of innovation with the Tyrol Series of European-styled windows and doors. This new series combines best-in-class European styling and quality German hardware with the high performance, craftsmanship and short lead times you've come to expect from a product that is made in the United States. The Tyrol Series is a fiberglass reinforced polymer window and door system that doesn't rely on steel for its strength. Instead, it is composed of a proprietary fiber composite material, known as RAU-FIPRO™, and is similar to composites employed in aeronautic construction and racing vehicles for outstanding strength and load capacities. In the hands of our experienced development partner, REHAU™, this unique uPVC frame design substantially improves thermal insulation and provides multiple chamber insulation options.
Benefits
European styling (including Tilt Turn / Hopper) and German hardware
Made in the United States, with local support and servicing
Shorter lead times and lower shipping costs than imported windows
NFRC whole-window ratings up to R-11 (U-0.09)
Passive House universally certified component (both PHIUS and PHI)–the first ever manufactured in North America!
Full range of glazing options for maximum Energy Savings and Comfort
Residential, Commercial and Multifamily applications
The Facts & Performance
PHIUS and Passive House Institute Certified Component
Uf=0.77W/m²·K (0.136 BTU/hr·°F·ft²)
Meets stringent Passive House requirements for air infiltration resistance
Fiberglass-reinforced profile allows for larger sizes without steel reinforcement

GLAZING PACKAGE OPTIONS
Triple and Quadcore Alpenglass™ Glazing Packages
1. Alpenglass Balanced – Well rounded, high performance solution for all climates
2. Alpenglass SolarControl – Extra protection against unwanted so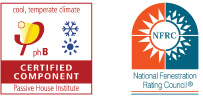 lar gain
3. Alpenglass HighGain – Maximum light and solar heat gain
Window Types
Paint & Finish Options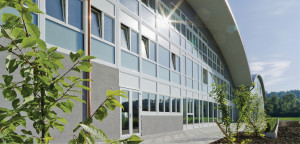 Core Color
White
Standard Exterior Colors
Classic White, Black or Bronze
Informational Videos
Contact us today at 720.287.4290, email us here, or use our form below